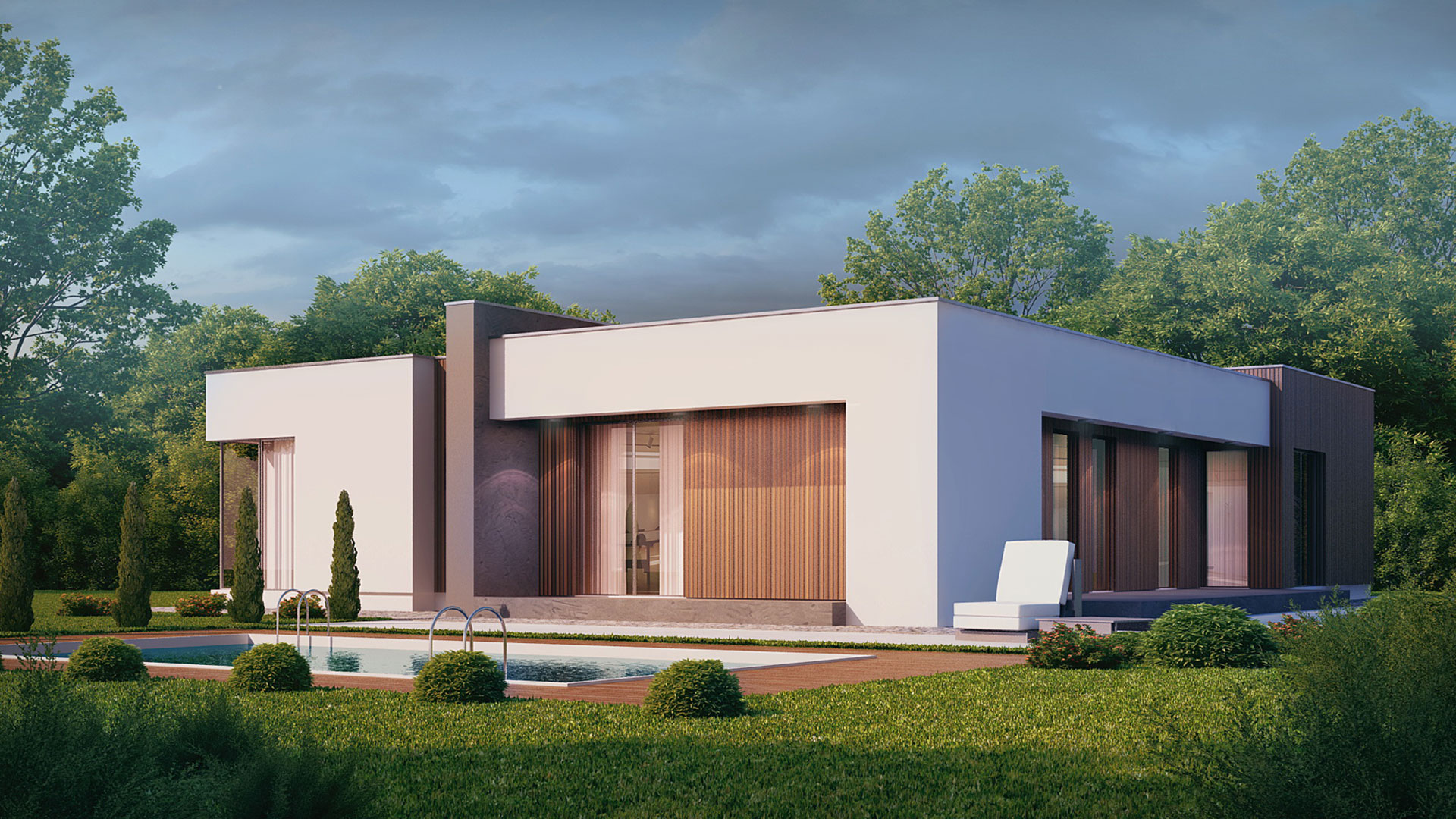 Zx49 is a one-storey, single-family house with a garage, with an elegant, modernistic character.. Simple, cubic body is enriched with facings made of natural materials on the elevations. Zx49 is designed as a saving-energy house, harmonised with the surrounding. All of the rooms have big balcony doors – thanks to it, their interiors are opened to the surrounding garden. A roofed terrace give more space to rest.
Geometrical body of the building hides comfortable and functional interior. An extensive entrance hall leads to the day zone – a spacious living room with partially-open kitchen. There is also a useful larder, a space for closets and a comfortable bathroom with a shower and a laundry. An additional advantage of the design is a garage accessible from the entrance hall.
The night zone is clearly separated in the further part of the house. There are three cosy bedrooms, each one with a space for a capacious closet, a big bathroom with a window accessible for everyone and a built-in wardrobe.