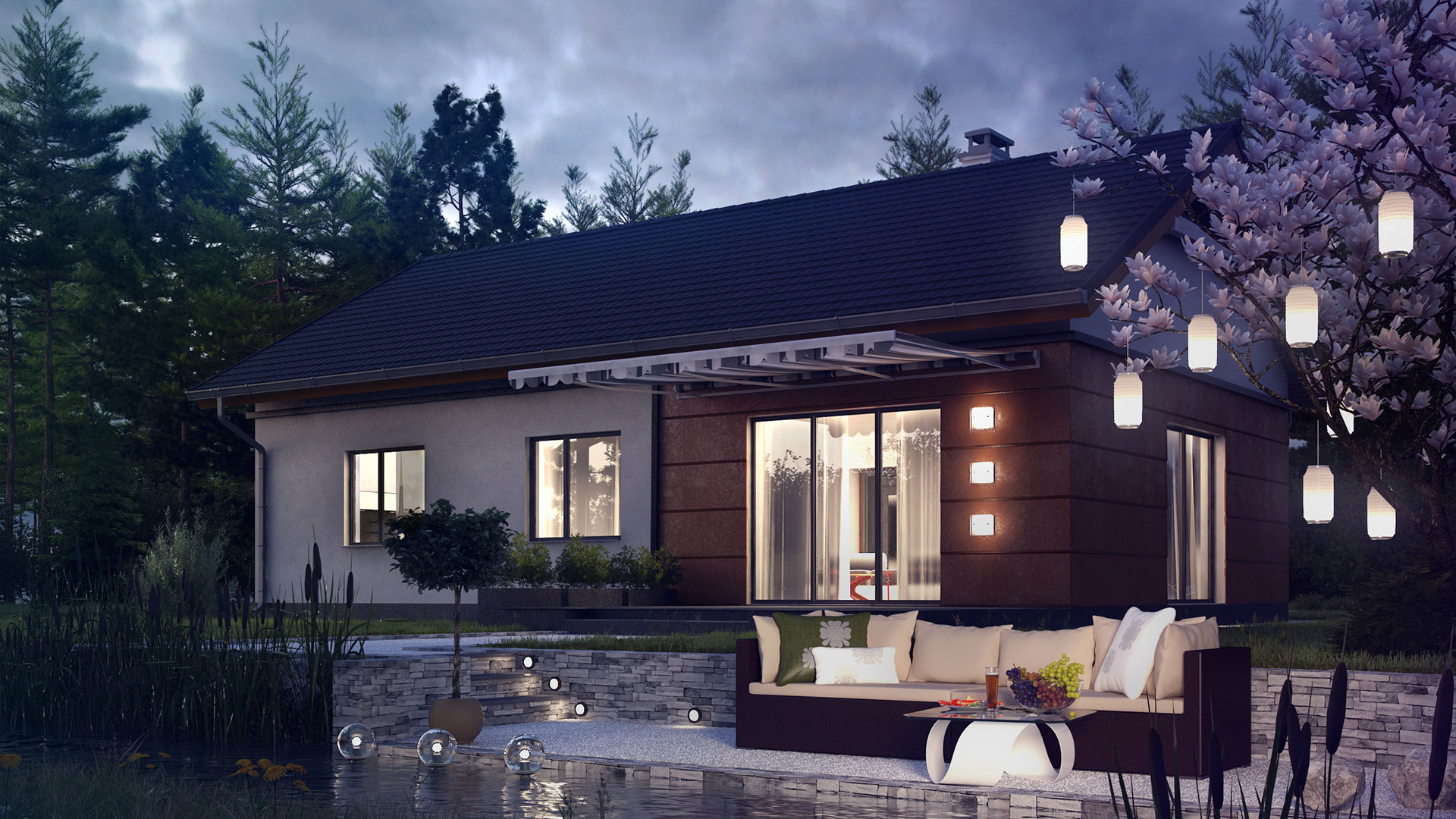 Z241 is a design of a one-storey house with a gable roof. A simple body and interesting combination of various materials at the elevation give the house a unique look.
Through a roofed entrance we get to an entrance hall. Next, there is a small corridor were he have the access to the main hall, a toilet and a utility room, to which is also the access from the kitchen. The kitchen is single-spatially combined with a dining room and a living room. Thanks to the large glazing the room is well lit. In the private part of the house there are three large bedrooms with a place for a wardrobe and a bathroom, that can hold both a bath and a shower.
Z241 is ideal for those, who are looking for a small and functional one-storey house. Despite its small size, the house will satisfy every essential need.